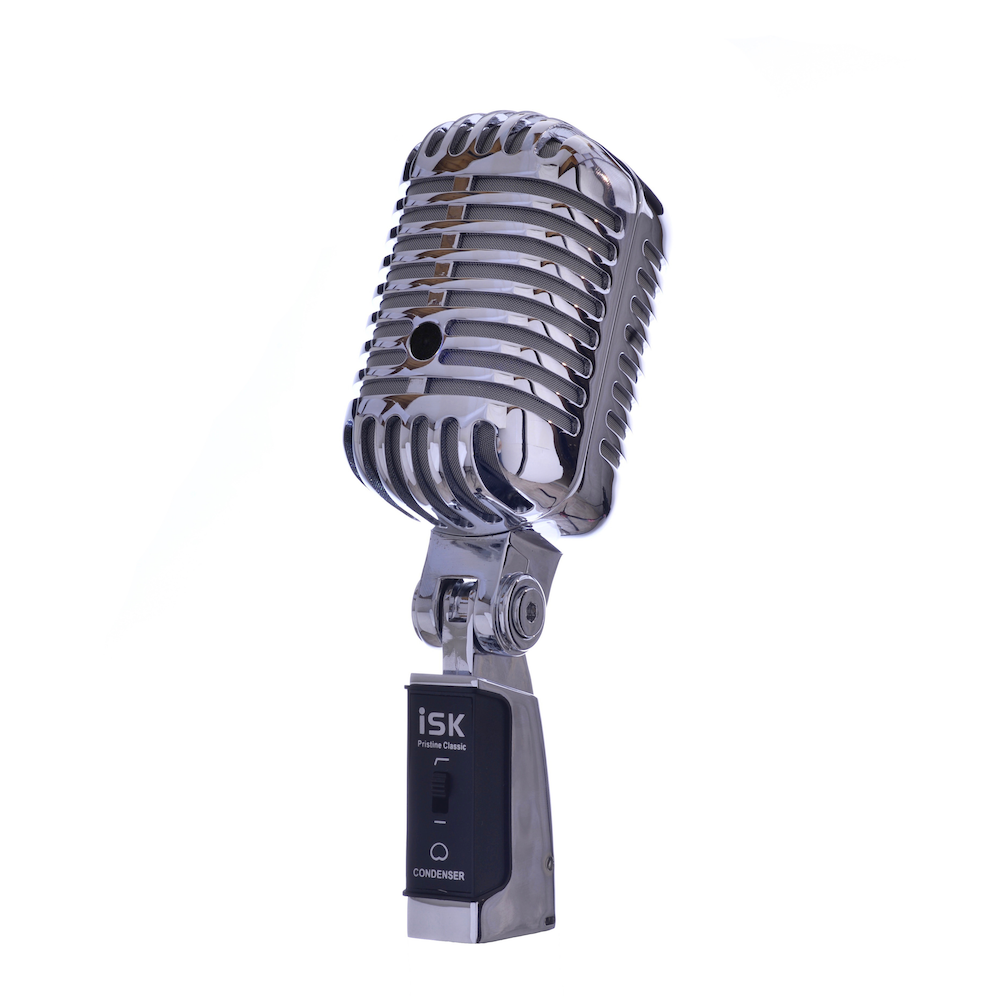 Pristine Classic
Free shipping on orders over $100!
Many top professionals prefer the sound of a condenser microphone for their live performances. In response to this need, iSK has developed the "Pristine Classic" to meet the sound requirements of the discerning professional. And in the live performance industry, looking stylish is important too, not only for the performance, but for you band pictures, and social media uploads.
The Pristine Classic uses a highly sensitive 34 mm pressure gradient capsule with a cardioid pickup pattern. As such, it focuses in on the sound in front of it, and has excellent feedback rejection. The interior utilises a fine metal mesh to protect the capsule from wind and plosives, no pop filter required. The capsule is suspended within a metal housing made of zinc. This zinc housing offers greater impact resistance than plastic, aluminum and even cast iron, while also offering some RF rejection. In between the stand mount, and the capsule housing, there is a spring loaded swivel, so you can easily adjust the microphone position regardless of the boom angle of the microphone stand. The exterior is chrome plated for a durable and long lasting shine.
The iSK Pristine is designed to look great and sound great. Requires 48 volt phantom power.